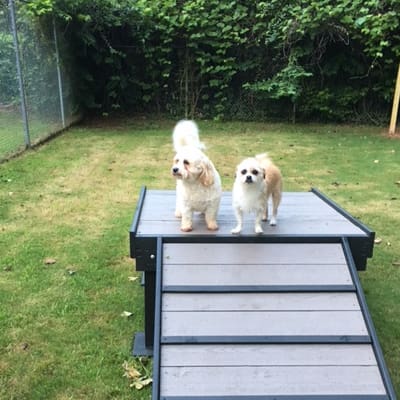 Training Classes
Training not only teaches your dog obedience - but it is fun too! It provides opportunities for your pet to socialize with other pets and people. Creekside Pet Hotel uses natural, positive dog training techniques to help owners establish a balanced relationship with their dog that is based on communication, respect, and trust.
From basic puppy/beginner classes, to more advanced obedience, and behavioral modification instruction, Creekside Pet Hotel offers something for everyone. Group classes; individual private instruction; and in-house sessions that are one-on-one with your pet when they are boarding are available. Our range of training services include:
Puppy / Daycare Socialization Class: the objective of the class is socializing your pet to interact well with people, pets, and sounds. Instruction will take place in- and outdoors at Creekside and covers the following over a seven week period:
Socialization with dogs and people
Sensory stimulation and familiarity with different surfaces
Pack walks
How to discourage mouthing
How to increase attention span
Appropriate play
Graduation Day - review and graduation ceremony
For youngsters already enrolled in Creekside's Daycare program, Creekside will be holding a "manners" class each Thursday morning for older kids who may have need a refresher on socialization skills. Kids will take an hour out of their daycare play time to participate in a class with Creekside's lead trainer to focus on "manners."

Toddler or Older Pup Socialization Class: This class is appropriate for furry kids who are not puppies but would benefit from the same socialization class as described above under Puppy Socialization.

Basic Obedience Package: the basic obedience class is appropriate for those canines who've mastered socialization and are ready to learn the following:
Come Sit and Extended Sit
Stay
Down and Extended Down
Place & Extended Place - sit or lay in a specific place you point to and stay there until released.
Heel & Loose Leash Walking
Off - Command for any unwanted behavior
Additional - while working on the above we will also work on issues you might be facing
Intermediate Obedience Package: is for the furry kid who has mastered Creekside's Basic Obedience course or with Creekside's lead instructor's approval. The seven week, one-hour package covers the following:
Heeling with changes of pace and direction
Off Leash Heeling
Advanced leash training and power walks
Agility Obstacles
Creating Boundaries
Door Manners - no bolting when open
Extended Distance Sit & Stay

If you are interested in signing your pup up for any of these classes, please fill out the following interest form.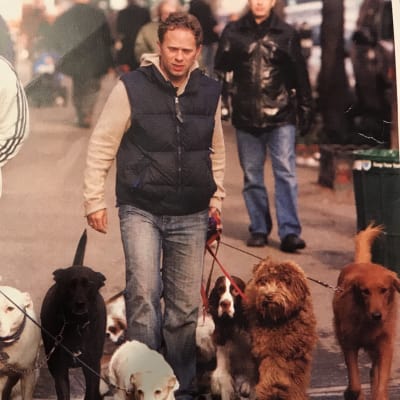 Meet the Trainer
With over 10 years experience in pet care, Francis Pisani has knowledge of daycare, boarding, walking and training dogs, and their humans. He began his career in New York City as part owner of Zen-K9, LLC, a dog-walking business in Manhattan, with then business partner, Tibor Feigel, from " Tibor to the Rescue " on Fido TV. Since communicating with dogs and people always came naturally to him, it was easy to teach his clients how to correct their dog's behavior problems. He is devoted to coaching clients about canine body language and energy - as it relates to effective training for both dogs and humans alike. Knowing this builds respectful relationships between people and the animals that enrich our lives.
Francis will help instill a routine, and create boundaries in order to maintain a healthy dog /human relationship. Those who share my feelings know how strong and fulfilling the bond is between human and dog. My goal is to see your dog become a loving and trusted member of your family.