March 18, 2019
Traveling with Your Pet
Posted by: Patricia Mcginty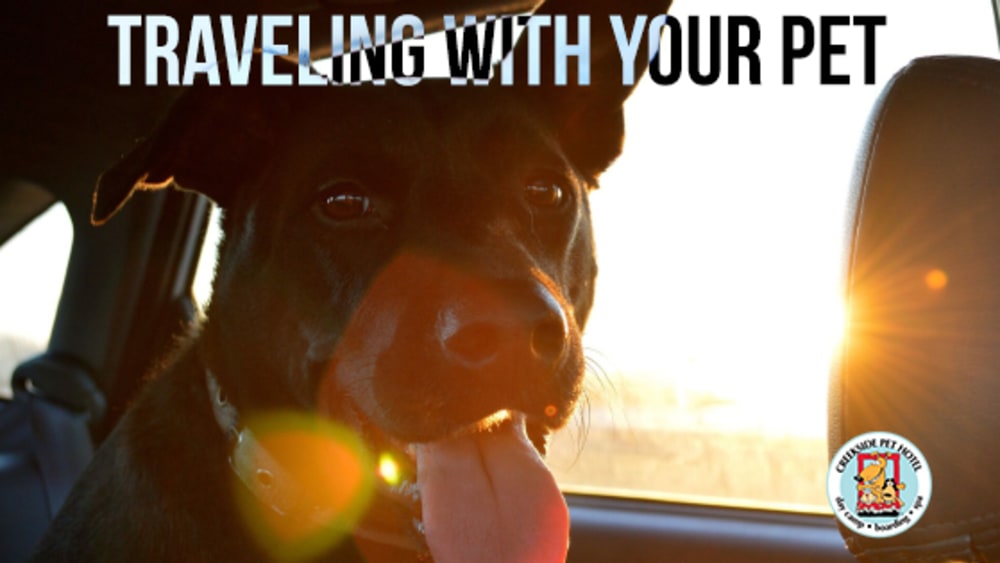 Traveling with Your Pet
Whether you're taking a short trip to dog dog daycare or a longer visit out of town, your pet's safety is top priority when they're in the car with you. Keeping your pet secure can help minimize injury in the event of an accident and can also stop them from escaping when you open the car door to let them out.
We know how hard it can be to find the best option for you and your pets. We researched some great options for you to consider.
Buckle Up!
There are laws to make sure we put our seatbelts on when we get in a vehicle for safety. Buckling up our pets when they're riding with us is a really good idea too.
Did you know that there are attachments you can buy that connect to your pet's collar and seatbelt? This can be a quick and easy solution to keeping control of your pet while they're in the car with you.
It can help keep them restrained while you're driving, but they're trying to get extra kisses!
One caution, if you have an extra smart dog, they may figure out that if they step on the seatbelt connection, it comes loose! There are some smart pups out there, so watch for this.
There are also harnesses you can buy for your cat and you can attach those to the seatbelt attachment as well.
Backseat Barrier
For larger dogs that enjoy sprawling out in the backseat, trying a backseat barrier can keep them from being able to reach you while you're driving.
Car seat for your pet?
Yes, they even make car seats for pets! This can give your smaller pet a boost so they can see where they're headed. Most have a clip that attaches to their harness or collar.
Carrier/Crate
Putting your dog in a crate every time they get in the car is a good option, but can be impractical for some, especially if you have a large dog and their crate won't fit into your car!
However, if it fits and especially if you're planning a longer road trip with your dog, it's definitely something to consider using. You can put their favorite treat toy inside with them to keep them occupied.
When traveling with your cat, having them contained in a carrier is best. When you open the door, they can try to dart out if not restrained.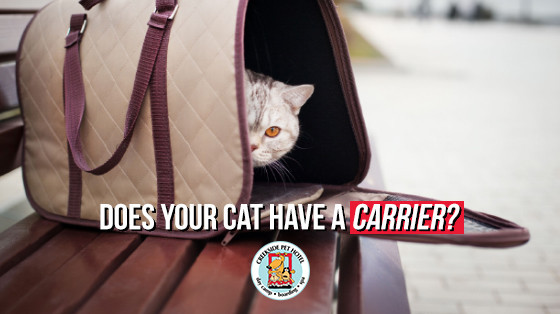 Enjoy the ride!
No matter what method works best for you and your pet while traveling, we want you to enjoy the ride and have a safe trip, whether it's a short or long trip.