About Creekside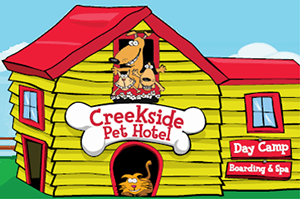 For thirty years, Creekside Pet Hotel has dedicated itself to providing our furry guests with the ultimate in comfort, safety and security during their visits. With our spacious facilities, plenty of fresh air and exercise along with an experienced dedicated staff, your pet's stay at Creekside will be like a vacation. Whether your pet loves to play or just be pampered, we have activities suited for everyone.
Come see for yourself! We're happy to give you and your pet a tour of Creekside during our business hours.
Creekside supports the local community by helping homeless pets and donating to local rescue organizations.
Our Pledge
We will care for all Creekside pet guests with kindness and strive always to provide a safe and secure environment. We will:
Maintain a sanitary environment for all boarded pets.
Provide supervision of all boarded pets by competent, conscientious personnel.
Require proper immunizations for all boarders, as specified in our pre-entry procedures.
Administer owner-provided or veterinary-prescribed medication in accordance with pet owners' instructions.
Seek veterinary assistance whenever appropriate, as explained in the Pet Services Agreement.
Creekside Services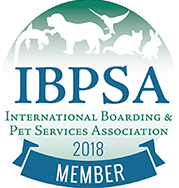 Creekside Pet Hotel is a full-service pet care facility offering the following services:
Creekside Forms
To download our New Client Form and Pet Service Agreement, either click the link to open it in a new tab, or right-click the link below and choose "Save As":
Hours of Operation
Pets can arrive/depart during the following office/reception hours.
Monday, Wednesday & Friday: 7:00 am – 12:00 noon; 2:00 pm – 7:00 pm
Tuesday & Thursday: 7:00 am - 7:00 pm; open during lunch
Saturday: 8:00 am – 1:00 pm
Sunday: 4:00 pm – 6:00 pm by appointment only